14%
Email open rates as high as
2.4%
Clickthroughs as high as
40
Gifts received with no associated ask
By the
Numbers
14%
Email open rates as high as
2.4%
Clickthroughs as high as
40
Gifts received with no associated ask
The Challenge
Having a dormant email file that has not been regularly communicated with, National Math and Science Initiative (NMSI) set out to identify and acquire new supporters with a connection to the mission. After conducting a social media audit along with focus groups, Pursuant applied key insights to develop a name acquisition campaign.
The Solution
Playing off of Women's History Month alongside the timing of March Madness, the Yes, She Did bracket was born. Run as a digital and social media experience, the campaign highlighted inventions developed by females, and people were able to vote on their favorite invention.
The inventions with the most votes were advanced to the next round of the bracket. The person with the most votes won the chance for a STEM genius to visit their community schools.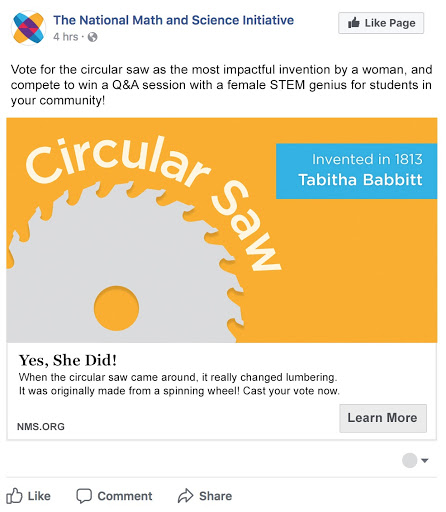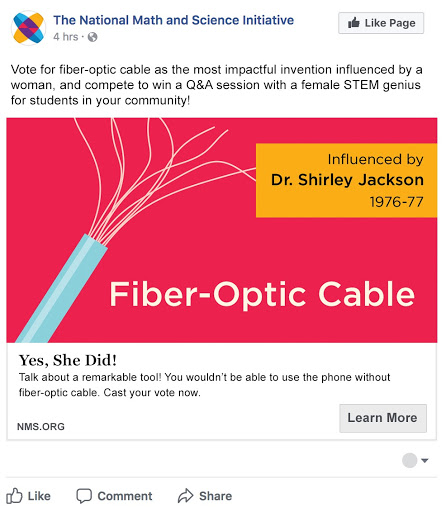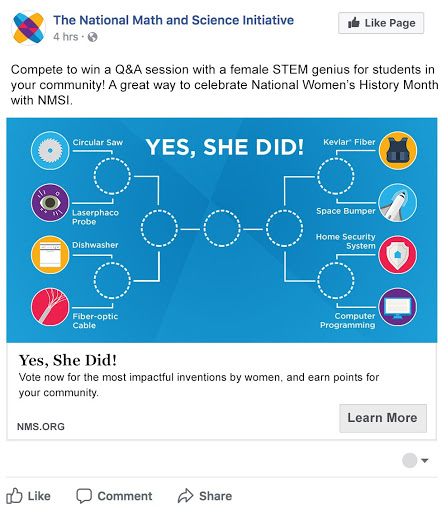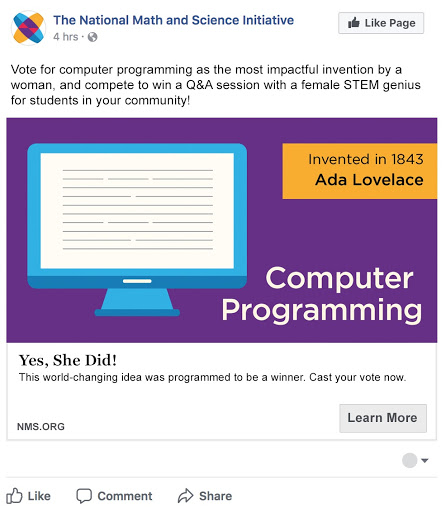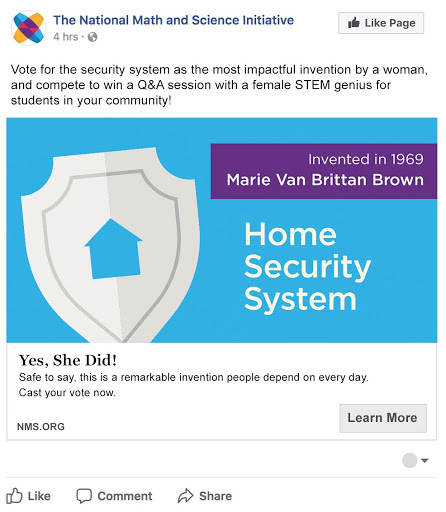 The Results
Despite the organization's disengaged email file, social media ads generated more than 14,816 votes from 1,056 unique participants. One grandmother in Dayton, Ohio voted 10,556 times (yes, you read that right!) so that her granddaughter would have the opportunity to hear from a STEM genius!
NMSI is coordinating STEM visits with other high-voting participants as well as funneling these participants into their Ambassador program to develop long-term relationships.