The Challenge
Many fans have not supported University of Alabama's athletic department through philanthropic giving because they just didn't understand why it was essential. Converting fans into donors required a compelling case for support that highlighted the difference donors are making in the lives of college students and conveys why philanthropic contributions are integral to continue the success of Alabama athletics.
University of Alabama football has a lot of fans. Their Facebook page alone has attracted more than 2 million fans. Alabama had an unknown number of email addresses in its database and access to millions of Facebook fans. This broad-based and national presence was optimal for a viral campaign leading to donor acquisition. They needed to use the excitement of a successful season as momentum to raise support for the program. They needed to turn fans into philanthropists.
Pursuant was brought in to help the athletic department create a game plan for capitalizing on the program's national popularity to build a philanthropic dynasty for the future of the program.
The Solution
Pursuant's team worked to provide a turnkey solution that would leverage the university's broad-based national support to drive donors and dollars through an interactive marketing campaign known as Plant Your Flag.
The campaign was specifically designed to help Alabama acquire new donors, convert fans to philanthropists, and drive philanthropic revenue for the Alabama athletic program. Pursuant launched an acquisition campaign case for support utilizing "Built by Bama" language that would eventually tie into a fundraising campaign to motivate participants to give.
The first goal of Plant Your Flag was to acquire information and insights by asking fans to visit a website and drag-and-drop a flag onto a map of the world to show their support for Alabama from where they currently reside. Pursuant created www.RollTidePride.com that allowed the Crimson Tide to gather valuable contact and behavioral information based on how participants interact and engage with the campaign.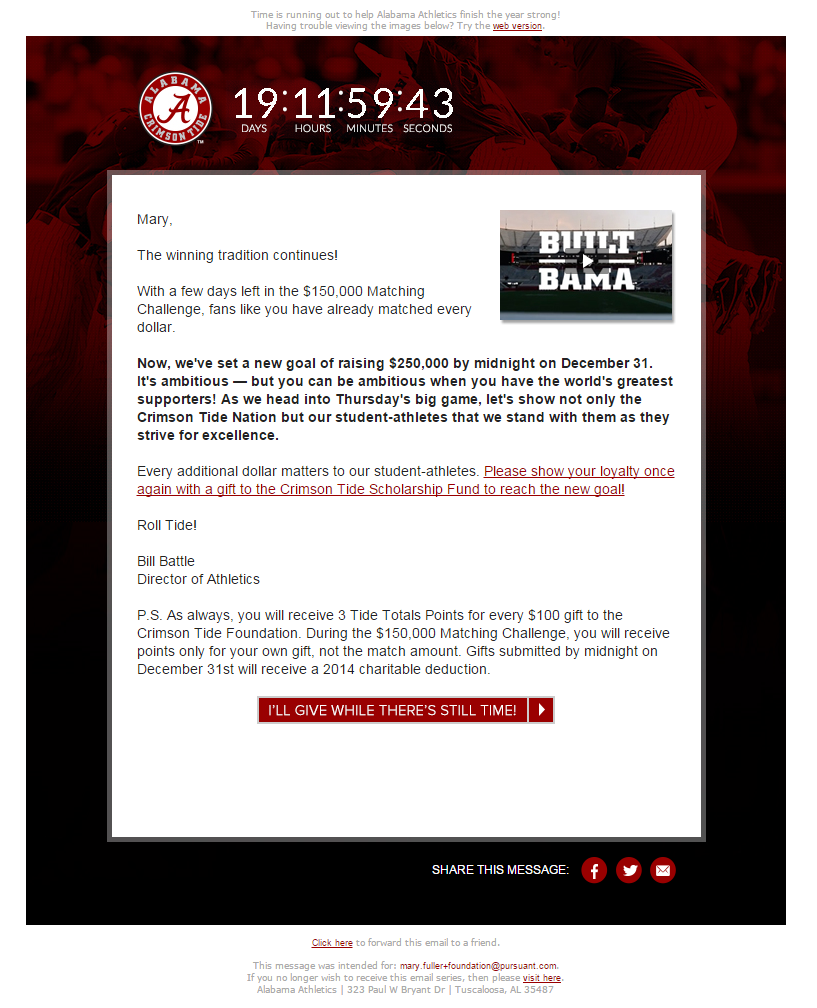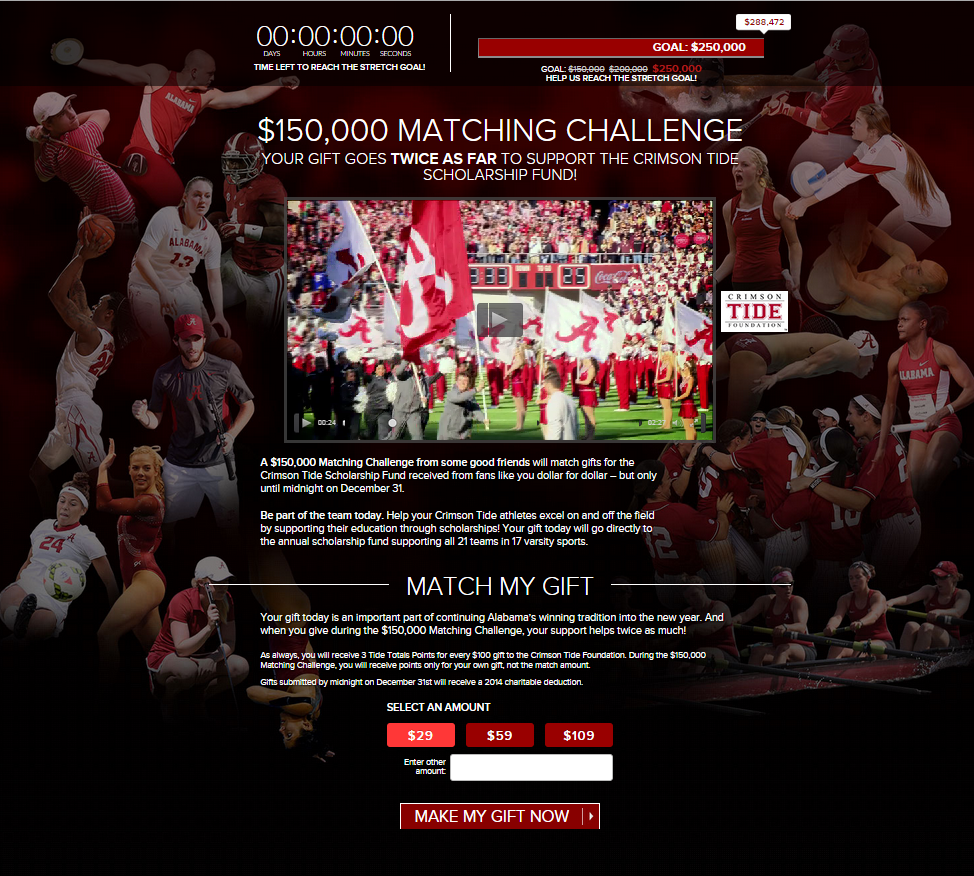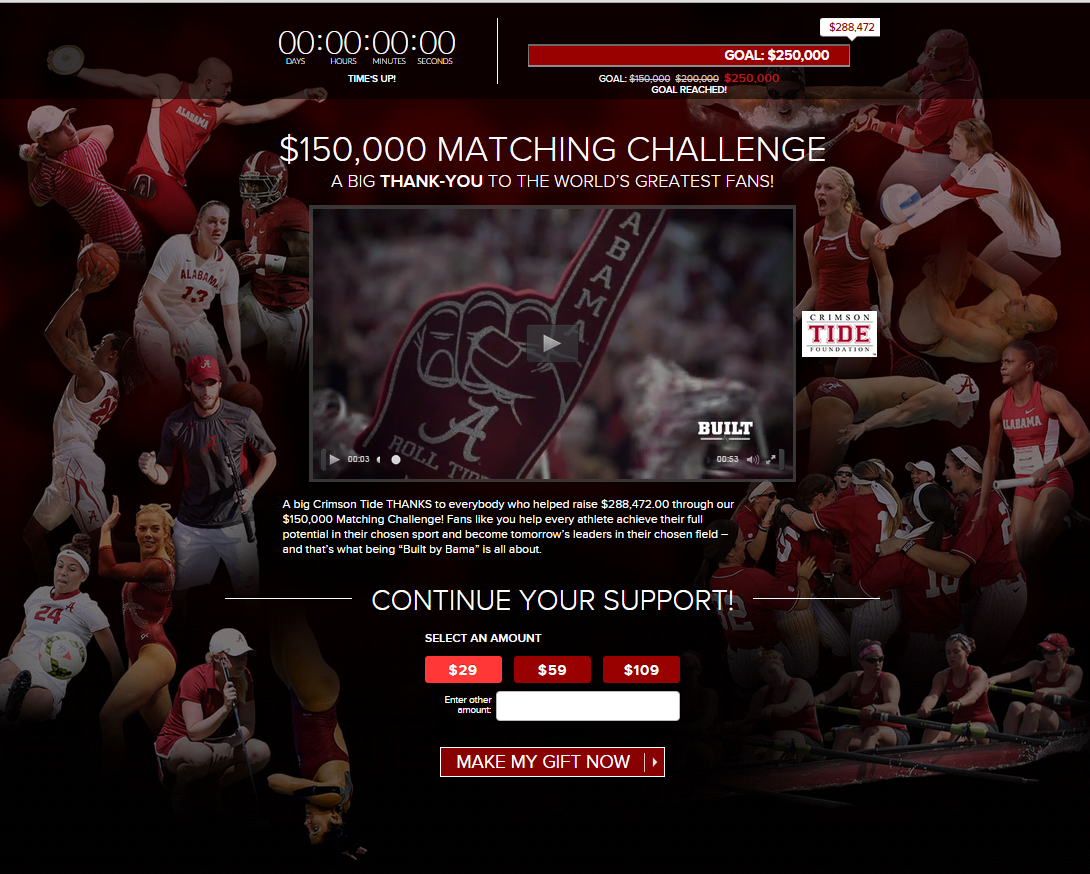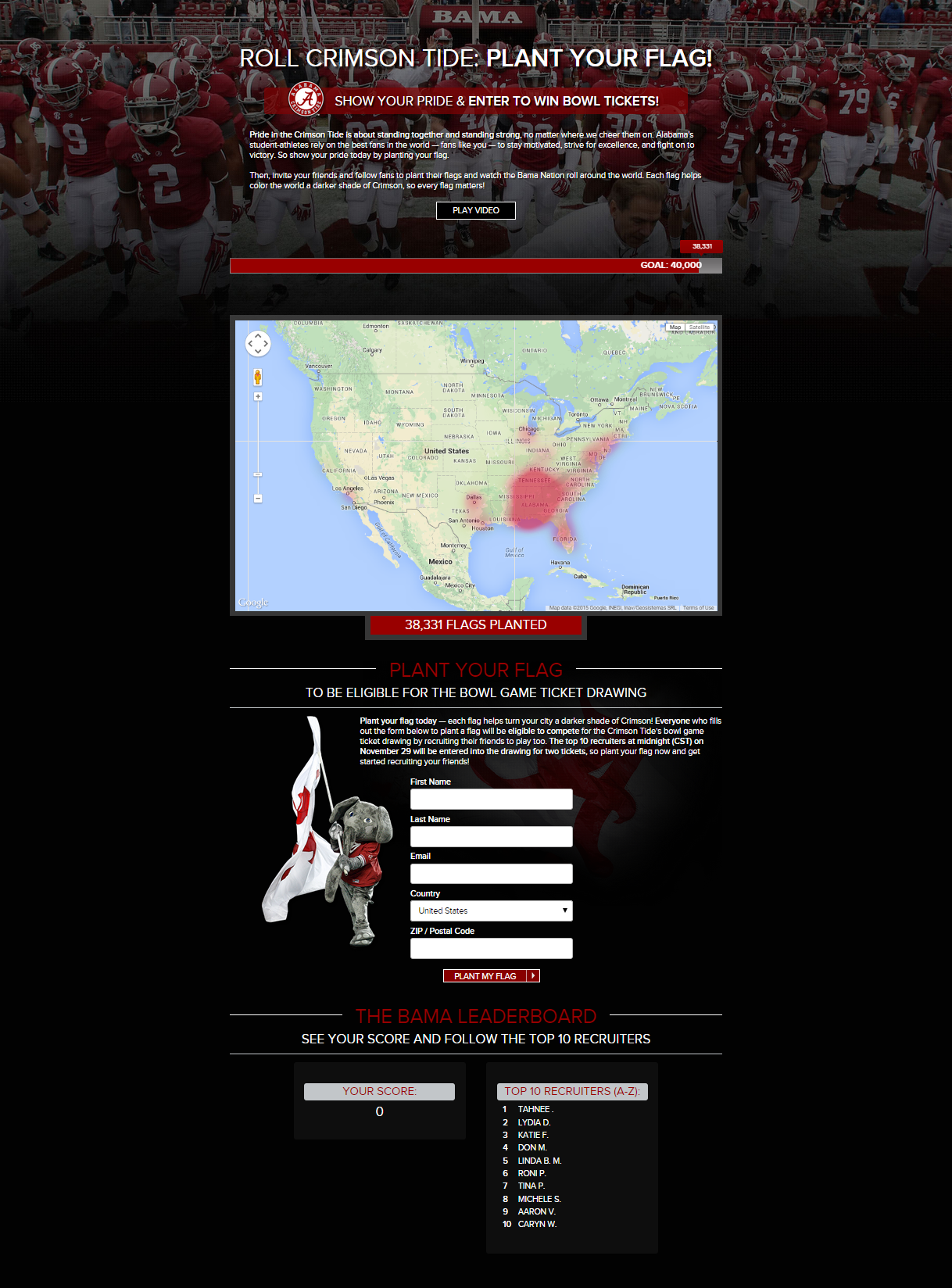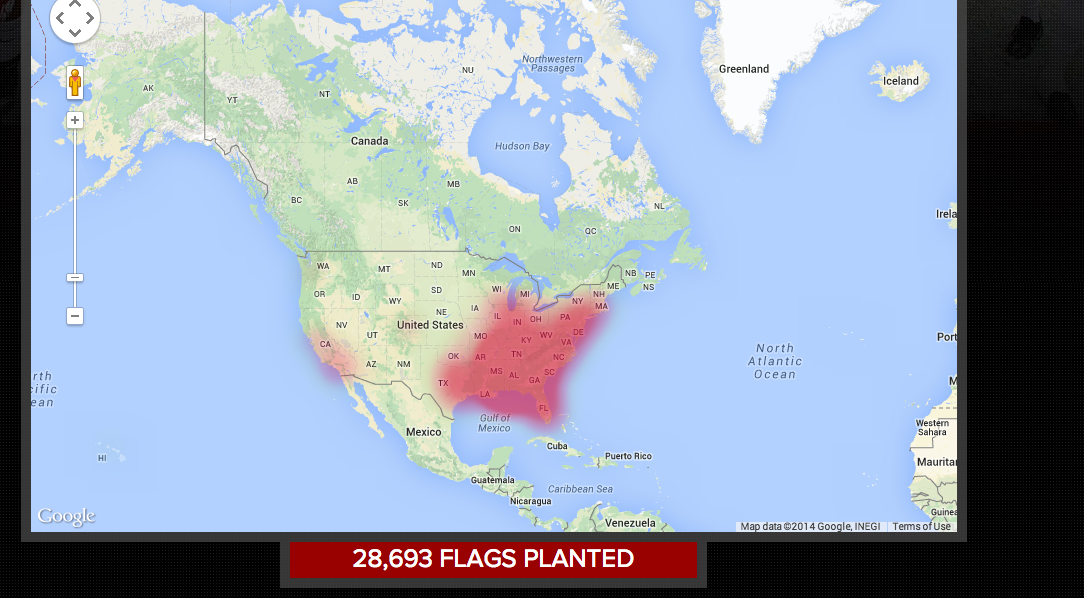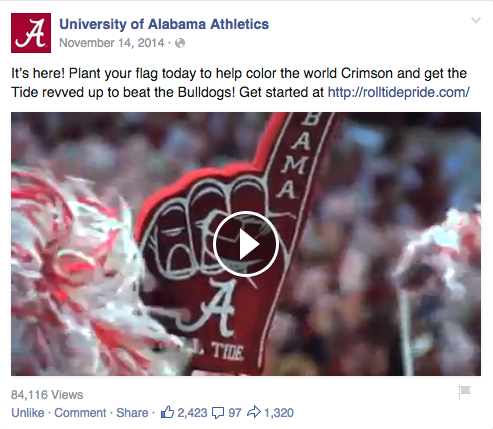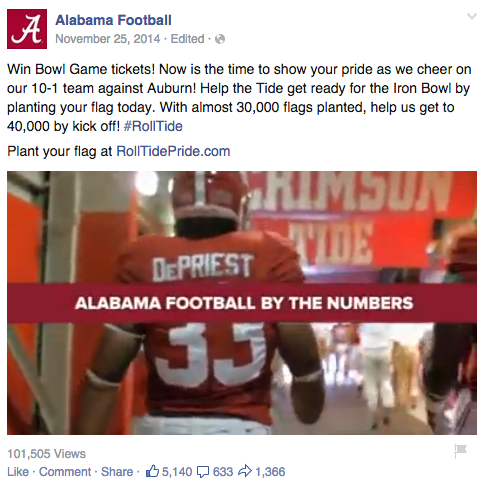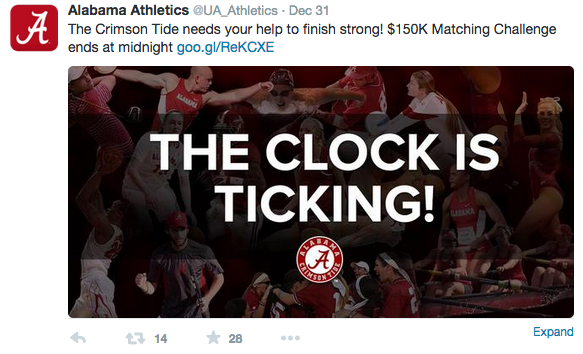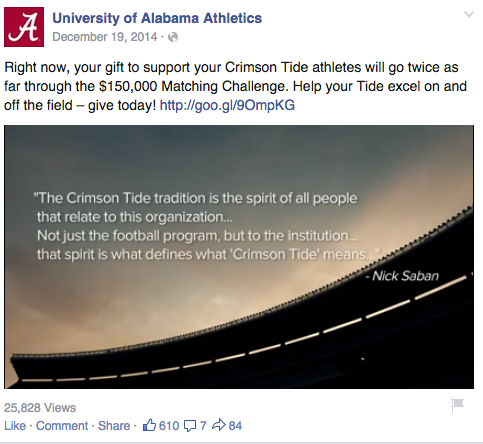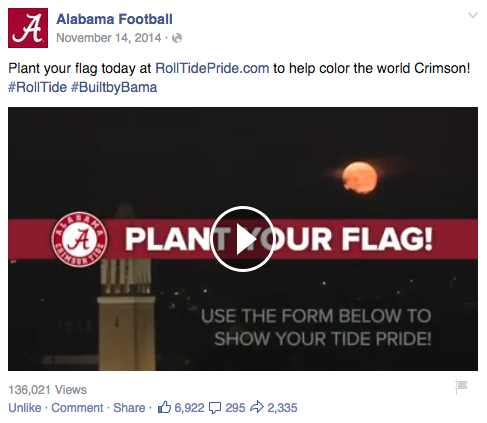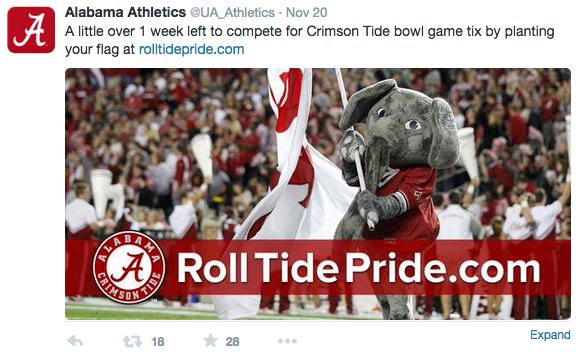 The Results
Alabama's Plant Your Flag campaign spread across the nation as thousands of fans rallied together to show their support. As a result, the Foundation was able to add thousands of new names to their constituent base and create a viral movement in which fans were educated about the Foundation's incredible work.