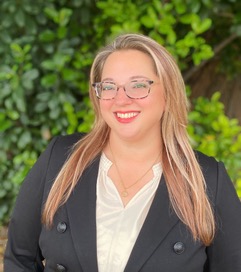 Becky Coe
Account Manager
As a former Corporate Partnerships Manager for Six Flags Entertainment, Becky has developed and executed partner marketing and promotional programs for a prestigious portfolio of brands. Known for aligning partner and company goals, she has a reputation for delivering and ensuring client retention. Becky's greatest strength is her ability to clarify priorities and schedule work effectively while making her key stakeholders a priority. She knows how to manage expectations and communicate effectively across all levels of an organization. Over her tenure, she aided in establishing department operational procedures, trained and mentored staff, managed detailed revenue and expense budgets, and took on the launch of the Corporate Partnerships Salesforce platform.
Why do you do what you do?
Creating mutually favorable partnerships is both challenging and fulfilling. I get to create experiences and programs that have beneficial effects on individuals. It gives me great satisfaction knowing that my work may have made a positive impact on someone who needed it.
When I'm not working, I'm…
My happy place is with my family and friends. My kids have grown into wonderful human beings that I enjoy spending time with. I have a strong network of friends and we are always getting out and seizing life. I also like to flex my creative muscles by doing several types of crafts and I'm always reading something. My favorite series, and guilty pleasure, is anything in the Harry Potter world.