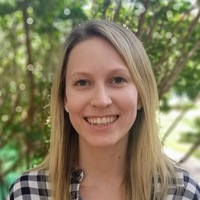 Devin Voght
Account Manager
Devin has nearly five years of experience in the commercial print industry where she was a Marketing Project Manager. She was a graduate of the Leadership Development Program at RR Donnelley where she spent time in every department – getting her hands dirty on the printing press, processing shipments, billing jobs (just to name a few). This experience allowed her to quickly learn how the business functioned from the ground-up and led to the creation and implementation of new processes that improved the company.
Why do you do what you do?
Devin is a driven individual who enjoys employing creative methods to solve problems and improve operations. She is excited to make a difference in people's lives by helping nonprofits achieve their fundraising goals.
When Not Fundraising, I'm usually…
Reading true crime novels, searching for new shows and then deciding to rewatch The Office for the 100th time, listening to an ever-expanding library of music and podcasts, playing with my niece and nephews (& happily returning them to their parents at the end of the day).