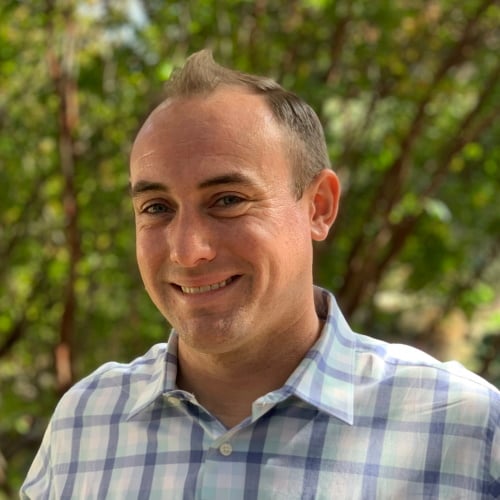 Jake Tews
Director, Analytics
Jake joined Pursuant in 2021, after 10 years of in the Personal Lines Insurance industry. Most of his career has been spent leading data and analytics teams tasked with making risk decisions and driving mobile app adoption and usage. In his role at Pursuant, Jake is accountable for utilizing client data to create new sources of value.
Jake has a history and knowledge not only of how to tie multiple data sources together to tell a story and make recommendations, but has also led a variety of diverse data and analytics teams in his time. Jake brings his analytical insights to drive changes to help non-profits understand their data and increase the value of their fundraising efforts.
Why do you do what you do?
I found I love two things: using the power of analytics to tell compelling stories and working on a small team of dedicated analysts. Personally, I am passionate about doing what I can to help those in need and enjoy giving back to several local foundations and non-profits in my spare time. Working at Pursuant allows me to combine my professional skills and interest in analytics with my passion to work with non-profits.
When not fundraising, I'm usually…
Spending time with my son and our black lab, reading as much as possible (mostly about history and politics, which I studied in college) and listening to music. I try to see as many live shows a year as I can. I tend to explore new hobbies constantly, although I abandon many quickly. Recently, I've tried my hand at writing, yoga, learning guitar, sound production, and cooking.