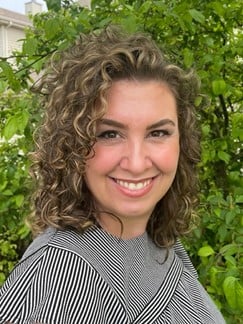 Nicole Gardell
Director, Client Solutions
Nicole is a leader specializing in relationship-building with a foundation of kindness and empathy. With over a decade of experience in annual giving and hospitality in cultural institutions, Nicole combines collaboration and innovative strategies to hit revenue goals. Prior to joining Pursuant, Nicole held many leadership positions at the Art Institute of Chicago. She worked with individual giving teams specializing in hospitality, donor events, onsite sales, and inbound and outbound calling to consistently increase retention rates and lifetime value throughout the donor pipeline.
What's a recent great read?
I love The Five Dysfunctions of a Team: a Leadership Fable by Patrick Lencioni. This book is an essential guide for any manager building and/or leading a team. I first read this book with a working-group of varying staffing levels - from entry level to president. The tools presented in this book were a critical step in becoming a cohesive team with the ability to have honest conversations about DEIA work.
Why do you do what you do?
After many years of retail management, I wanted to move into a career with greater purpose. I found my passion for serving others and community building was an ideal match for the nonprofit sector. It is incredibly rewarding to help connect people with their cause while making friends along the way.
When not working, I'm usually…
Enjoying family time with my husband and two kids. We love anything Star Wars or Harry Potter related. We are also usually outdoors at festivals, theme parks, hiking, or taking our black lab mix to the dog park. When my husband and I can secure a date night, we're usually trying a new brewery before a concert.